Combines luxury with the pursuit of happiness and sustainability. We are your longtime companion, gentle on your skin and our sheep.
"Total transparency & give back - Zue Anna"

"...Zue Anna, founded in Berlin, combines fashion with the well-being of animals."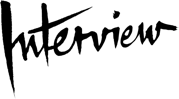 "It is not uncommon for small brands to set high standards - this year in Berlin founded label Zue Anna is a prime example."

"The label ZUE ANNA creates luxury pullovers for men and women who come from the happiest sheep in the world."

"Revolutionary - that's how transparent fashion can be"

"Awesome: We can even check which sheep delivered the wool of our pullover."

"The world needs more of this passion!"