Our Quality
Soft wool fibers spun into gentle yarn, laid in fine stitches and sewn by hand, making the special feature of Zue Anna visible and palpable.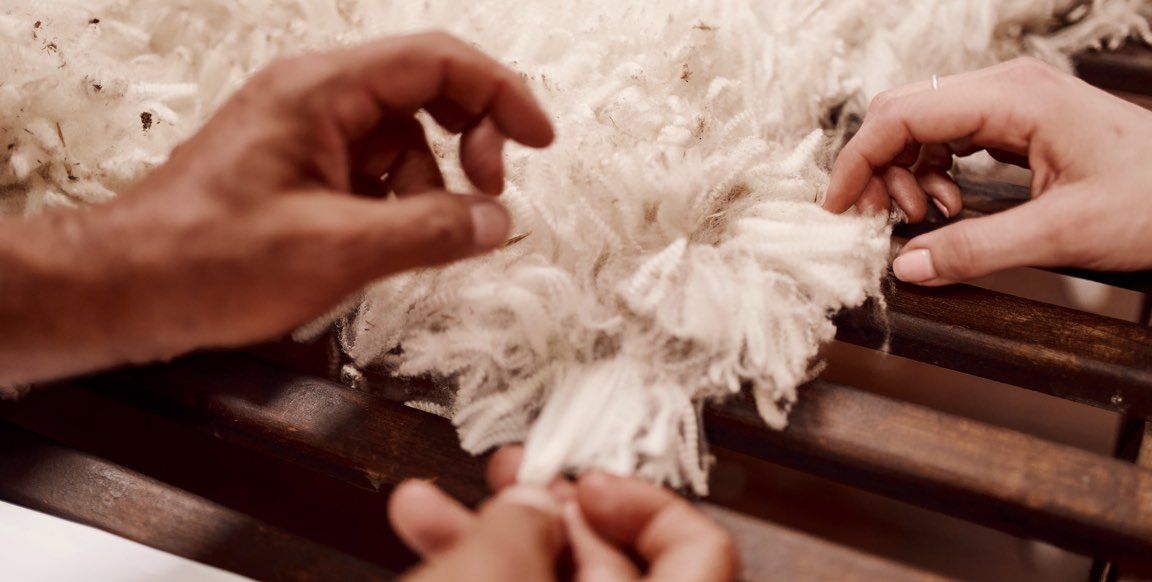 The Fiber
Merino wool has certain organic characteristics that no synthetic fiber can offer. Our pullovers are soft enough to wear directly on your skin without any scratching. As a renewable natural resource, merino wool is the perfect material for producing a sustainable and eco-friendly pullover — now and for generations to come.
The Yarn
It takes a premium yarn to make a premium sweater. Thanks to our mill and the expertise it has gathered over its over 70-year history, our wool is both light and soft as well as durable and strong. The perfect mixture.
Made in Italy
Old traditions with a wealth of knowledge in knitting had to give up on fast-moving, disposable fashion due to dumping prices. With our partners, we luckily found some of the few quality companies. Here we process our hand-sorted wool to an extraordinary product.