The Spinning Mill
The Spinning Mill
After sorting and a preliminary cleaning on the farm, the wool is sent to be washed. But so that later on you can know which sheep produced the wool for your sweater, we wash in much smaller loads than is usual in the industry. The exceptional quality of our wool fiber makes it possible to achieve a durable, smooth yarn and then we use the latest laser technique to inspect every inch of the yarn once more.
Carding and Combing
The fibers are first brought in one direction to then comb out any vegetation residue along with harder wool fibers. Only clean and strong fibers remain. This technique gives us eco-friendly yarn that is more elastic, longer lasting and softer than yarn made from traditional sulfuric acid-treated wool.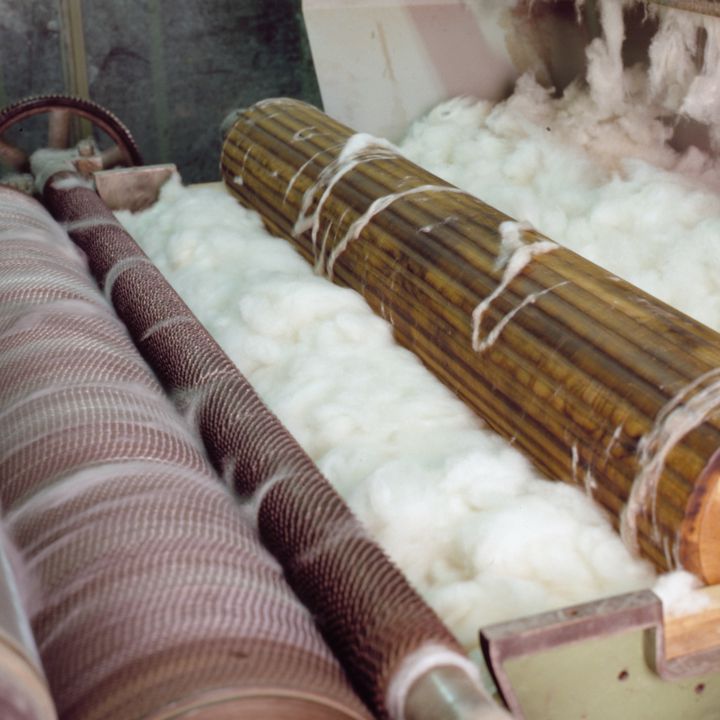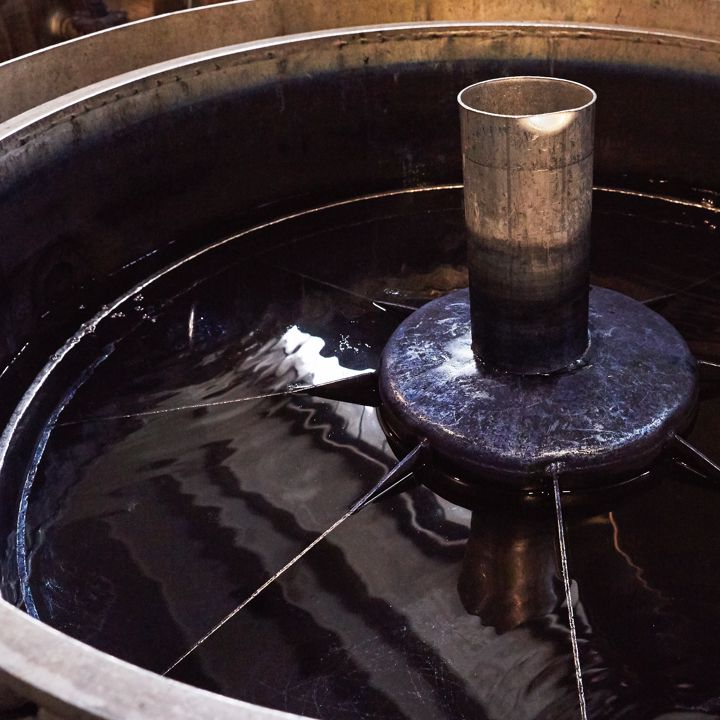 Dyeing Process
To make white wool blue, we leave out metal complex dyes. Our dyeing process is environmentally certified and is therefore regularly audited in all safety standards by environmental organizations and trade unions. The in-house sewage treatment plant ensures only pure water gets out or the mill.
Spinning a Yarn
The heart of yarn production is spinning. The strong-yet-fine wool fibers of our sheep are especially suited to machine processing. Their extremely high quality allows us to produce a durable and smooth yarn — which ultimately results in a very cozy and warm sweater.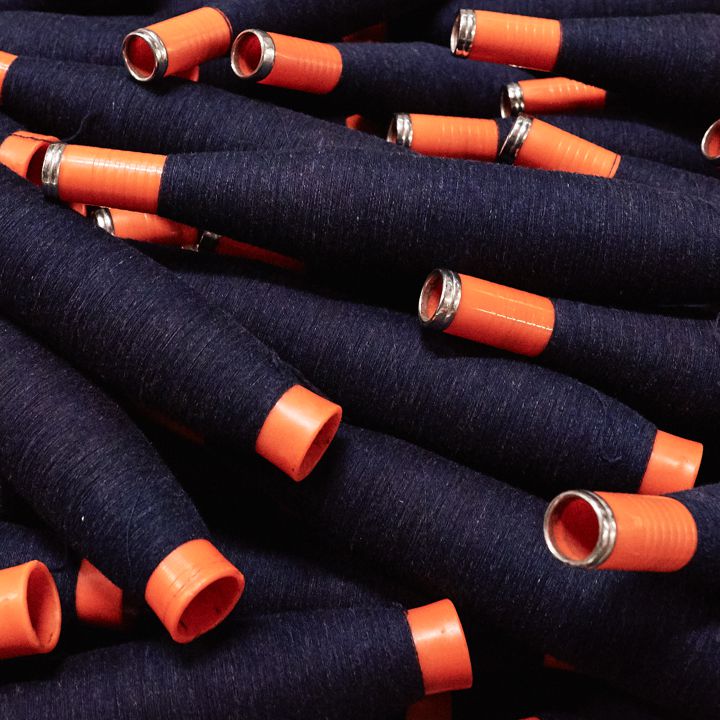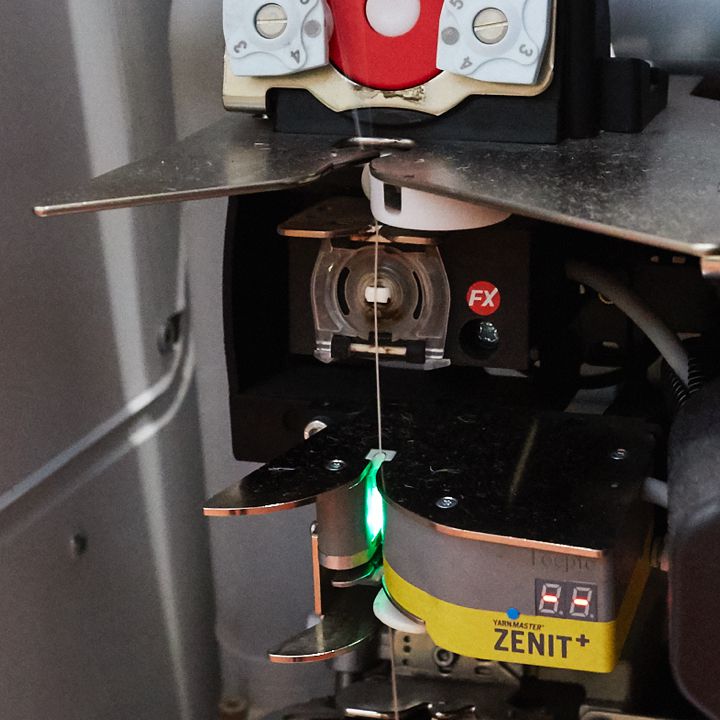 Quality Control
With the help of the latest laser technology, every millimeter of our yarn gets thoroughly inspected and even the smallest knots and imperfections are removed. The result? An especially high-quality wool yarn for your pullover.